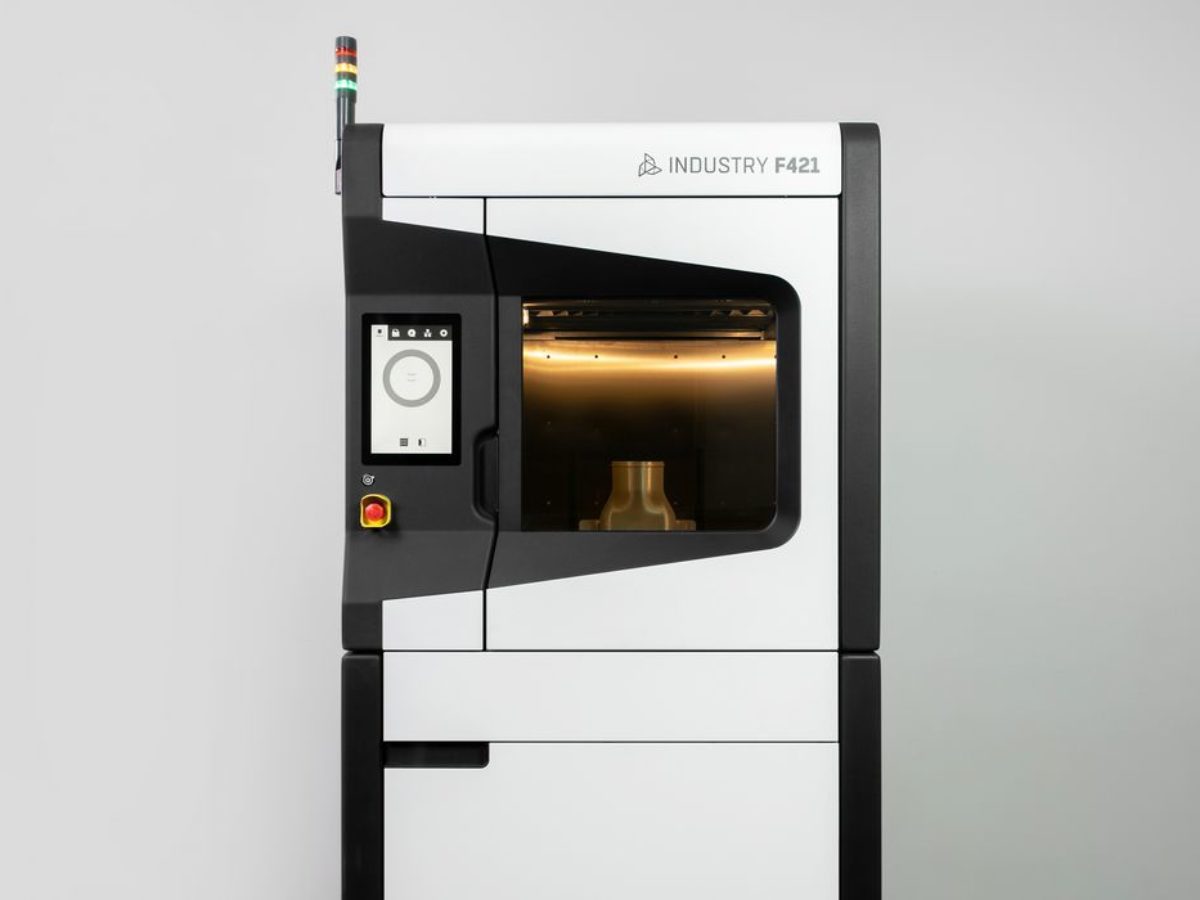 3DGence launches its new INDUSTRY F421 3D printer – technical specifications and pricing
Industrial 3D printer manufacturer 3DGence has announced the launch of its latest high-temperature 3D printing system, the INDUSTRY F421.
The dual-extrusion FFF machine is designed specifically for high-performance applications in sectors such as aerospace, enabling users to print with engineering-grade filaments such as PEEK, PEKK, and ULTEM. According to 3DGence, the launch is intended to help its customers transition from functional prototyping to full-fledged end-use production.
To complement the INDUSTRY F421, the firm has also announced the launch of a new Material Management System and an AS9100-certified PEEK Aero filament.
"At 3DGence, we are supporting our customers across industries in expanding the use of high-temperature and composite materials for end-use applications," said Ron Faruqui, CEO of 3DGence Americas. "The aerospace industry has the most stringent requirements for material performance due to demanding application environments and critical safety imperatives."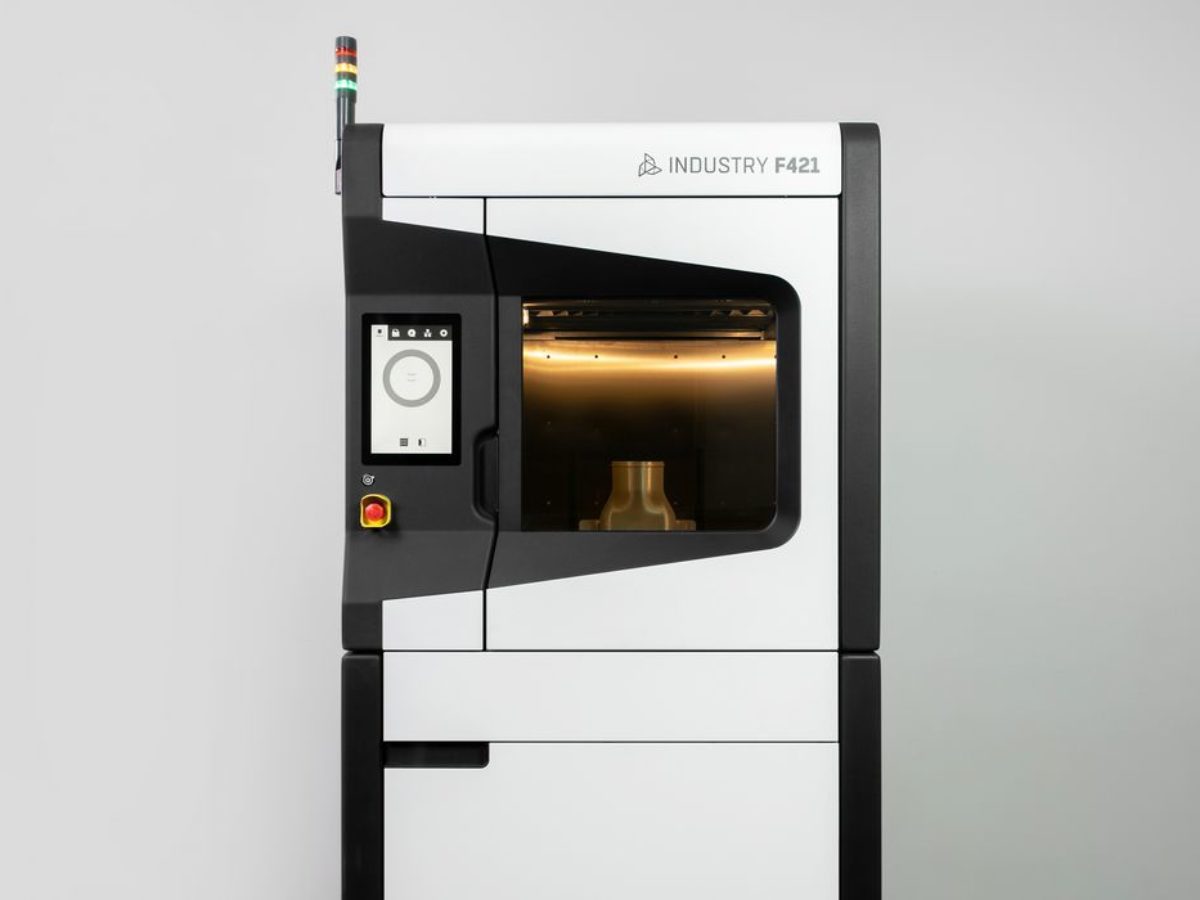 Industrial FFF 3D printing with 3DGence
Based in Poland, 3DGence has been manufacturing high-performance extrusion-based 3D printers since 2014. The firm's INDUSTRY 3D printer range has already seen extensive use in sectors such as automotive, aerospace, and medical with over 1000 global installations to date.
The new F421 is intended as a successor to the firm's previous flagship INDUSTRY F420. Much like the newer model, the system is compatible with a plethora of engineering filaments.
For customers on a tighter budget, the company also offers the INDUSTRY F340 and INDUSTRY F350 3D printers. The former is designed for cost-efficient rapid prototyping and provides users with a 260 x 300 x 340mm build chamber, while the latter features a maximum nozzle temperature of 500°C and a build volume measuring 340 x 340 x 350mm.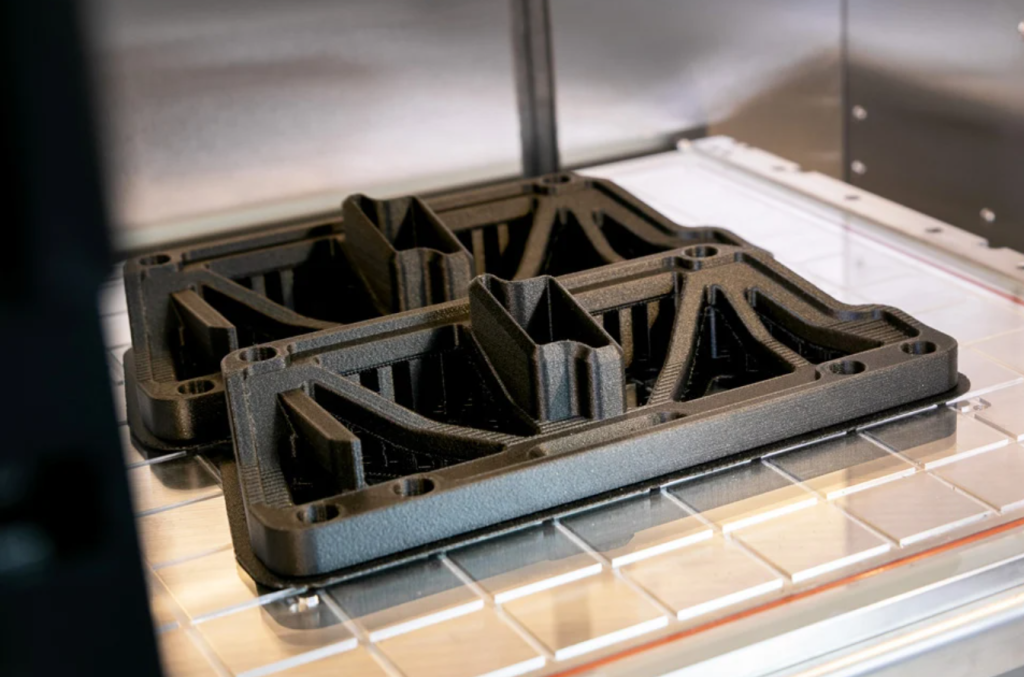 The INDUSTRY F421 3D printer
The company's latest product was designed with productivity in mind. Sporting a large-format 380 x 380 x 420mm build volume, the INDUSTRY F421 provides ample workspace for both large part and small batch series production. The machine also offers a maximum print speed of 400 mm/s and travel speeds of up to 1m/s, meaning throughput is a major focus here.
Much like the rest of the 3DGence portfolio, the INDUSTRY F421 also boasts an impressive list of material capabilities. With a maximum nozzle temperature of 500°C and an actively heated chamber capable of 180°C, the system can process a wide variety of high-temperature thermoplastics and fiber-reinforced composites. This includes PEEK, PEKK, ASA, PC, and carbon fiber filaments.
Specifically, the machine is perfectly suited for the firm's new PEEK Aero filament. The high-strength polymer combines heat and corrosion resistance for end-use parts in aerospace. Faruqui adds, "Our customers can now rapid prototype and produce proof-of-concept end-parts in PEEK, without doubt of compliance and qualification of the material."
Of course, when working with engineering materials, it's also important to consider user safety. The INDUSTRY F421 comes complete with an advanced emissions control system capable of filtering macro dust, nano dust (VOC and UFP), solvent vapor, noxious gases, and other foreign particles.
With the help of 3DGence's new Material Management System, customers also now have a place to store their filaments with the confidence that they'll be maintained in optimal temperature and humidity conditions. As a cherry on top, the INDUSTRY F421 even has a new three-year warranty policy in select European markets.
Sebastian Sczasny, CEO of 3DGence, adds, "With the launch of our new F421, we wanted to make our commitment clear to our users about our quality and service with this new industry standard in warranty. As the market has progressed in requirements and complexity of applications, we designed our printers to meet these enhanced expectations in build quality, component integrity, and ease of use and maintenance."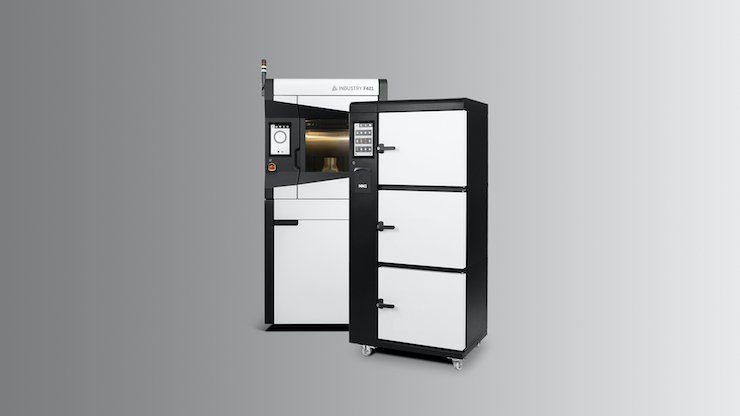 Technical specifications and pricing
Below are the technical specifications of the INDUSTRY F421 3D printer. Visit the 3DGence store page for a quote.
| | |
| --- | --- |
| Printheads | Two |
| Build volume | 380 x 380 x 420mm |
| Print speed | Up to 400mm/s |
| Max nozzle temp | 500°C |
| Max bed temp | 180°C |
| Max chamber temp | 180°C |
| Min layer height | 50 microns |
Subscribe to the 3D Printing Industry newsletter for the latest news in additive manufacturing. You can also stay connected by following us on Twitter, liking us on Facebook, and tuning into the 3D Printing Industry YouTube Channel.
Looking for a career in additive manufacturing? Visit 3D Printing Jobs for a selection of roles in the industry.
Featured image shows the INDUSTRY F421 3D printer. Photo via 3DGence.
3DGence launches its new INDUSTRY F421 3D printer – technical specifications and pricing