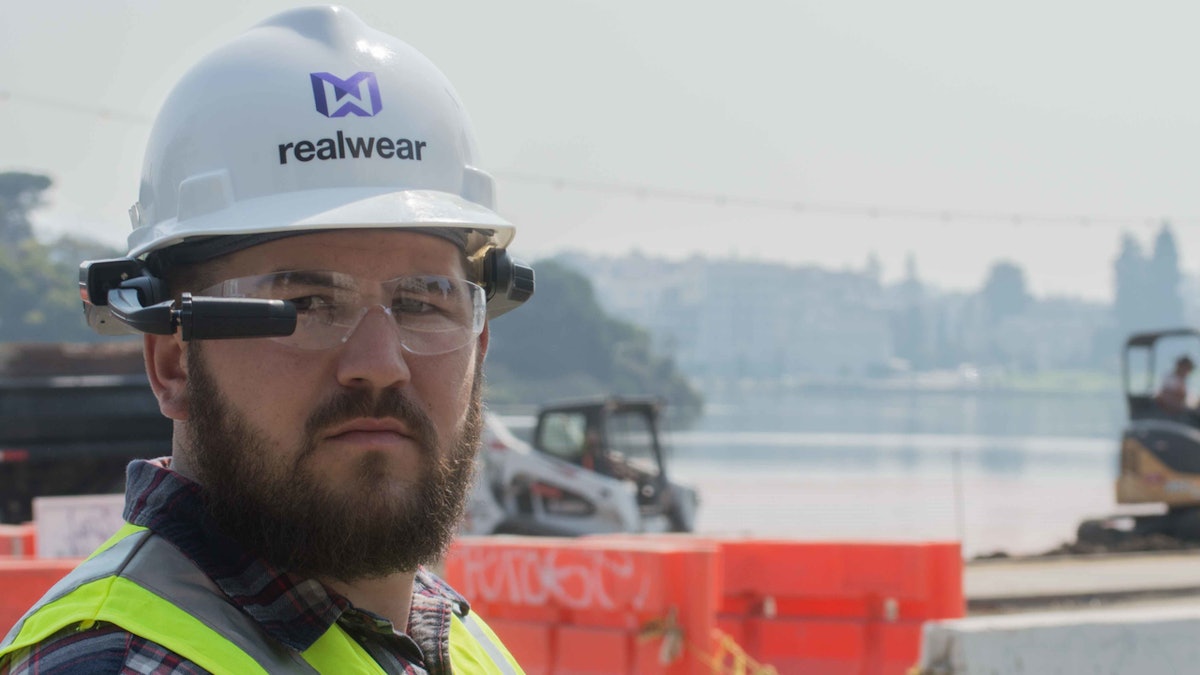 Top 20 Most Read Construction Technology Stories of 2021
The top 20 most read construction technology stories of 2021 illustrate the interests of construction contractors when it comes to new technology trends. From concrete, to drones, to engine improvements, there were a variety of technology trends readers were interested in last year. Did drones dominate? Or was it engine emissions technology? Find out below. 
Using proprietary Holcim ink, the 3D printing process reduces the time, cost and materials used for building housing and schools, while minimizing the environmental footprint by more than 50% compared to conventional methods.14Trees
Using proprietary Holcim ink, the 3D printing process reduced the time, cost and materials used for building housing and schools, while minimizing the environmental footprint by more than 50% compared to traditional methods.
In a partnership between Holcim, CDC Group and 14Trees, the world's first 3D-printed school was constructed in 18 hours in Malawi, a country in southeastern Africa. Children began learning in their new school on June 21.
The school is proof that 3D printing can play a key role in bridging our world's education infrastructure gap by building high-quality classrooms for children in a sustainable, affordable and fast-paced way at scale, says Miljan Gutovic, region head of Europe, Middle East and Africa at Holcim Group.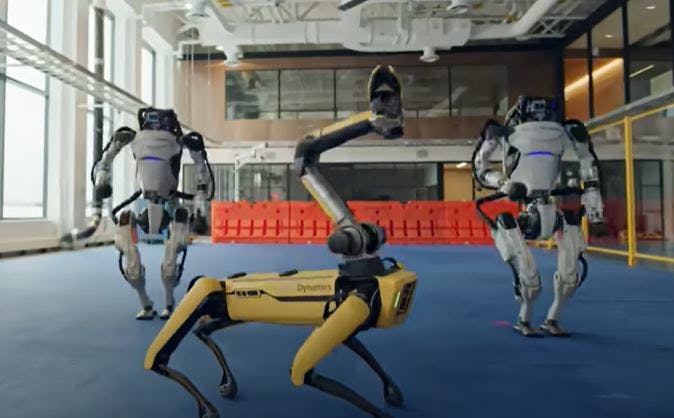 Boston Dynamics' robots boogie woogie in a new video.Boston Dynamics
Boston Dynamics video shows off the flexibility, and fun, of its construction robots.
To celebrate the new year, and perhaps more importantly, the passing of 2020, Boston Dynamics employees created a video of the company's robots dancing to "Do You Love Me?" by the Contours.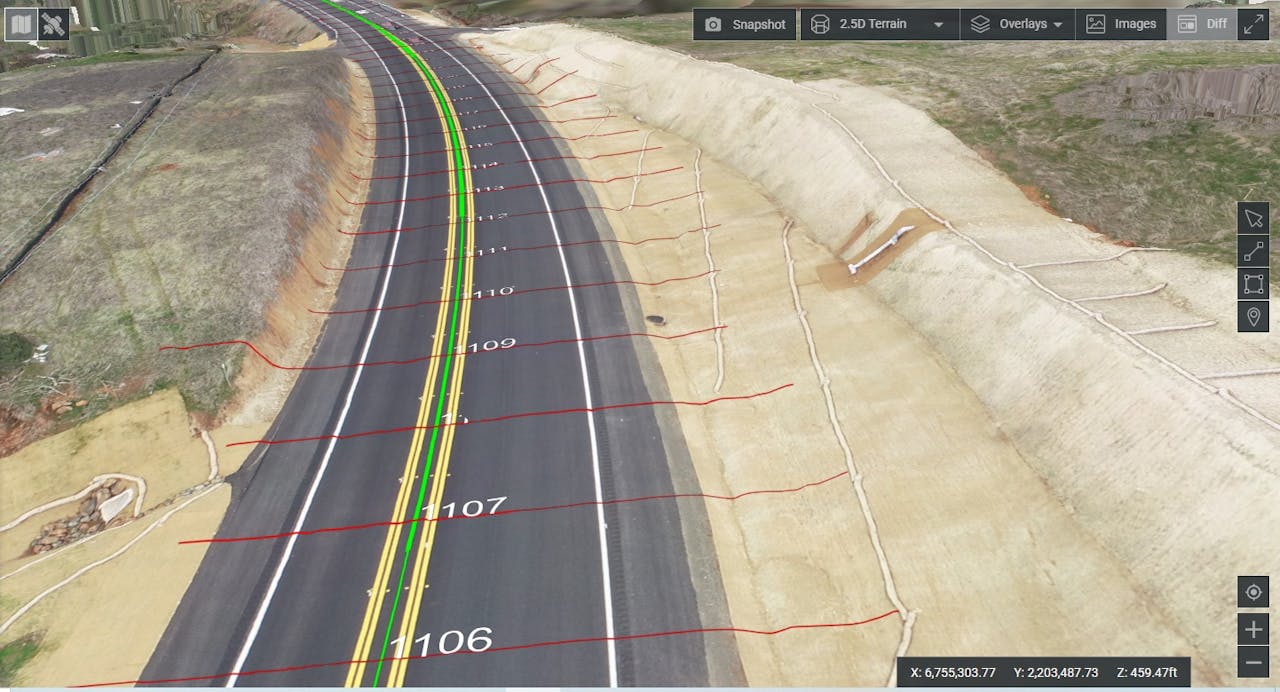 HCSS
Visualize and analyze the progress of construction phases to keep projects on track with the help from drone technology.
Drones, or UAV (unmanned aerial vehicles), are starting to see rapid adoption in the heavy civil construction industry. Innovative companies use construction drone mapping and reporting software to transform how they perform and deliver surveying, planning, and worksite data.
Drones allow vital stakeholders to visualize and analyze the progress of construction phases to keep projects on track so that there are fewer inconsistencies between model renders of a job site and actual work completed.
Nexiite is a concrete-like material made without Portland cement or lime, but does include water, sand and a mix of materials.Nexii
Green construction tech company Nexii receives investor funding, names notables to board and plans to open Pennsylvania plant in spring 2021.
Nexii, a Canadian-based construction technology startup, raised $33 million (Canadian dollars) in its fourth round of funding to help speed up production of its sustainable building materials. The company produces precast, environmentally-friendly building panels. 
Nexiite, the material the company manufactures, is more thermally-efficient and less carbon-intensive than concrete, Nexii says. When assembled, the panels create an airtight building envelope, minimizing thermal bridging, for a lower impact on the environment. This combination aims to improve a building's energy efficiency, lowering its greenhouse gas emissions.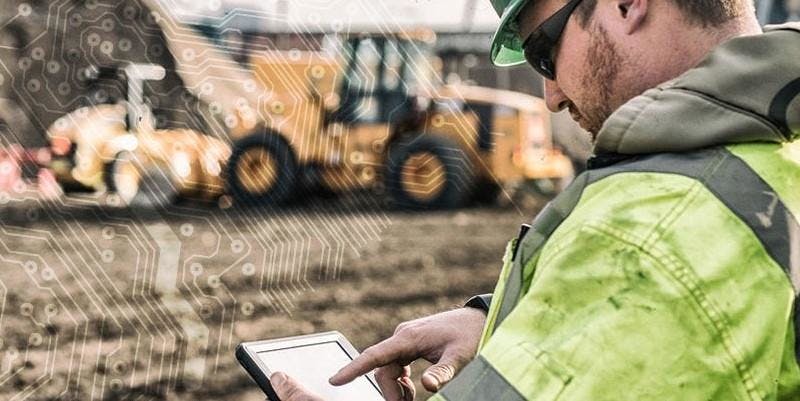 The underinvestment and lack of interest in technology is responsible for the slow growth in productivity in the construction industry. To overcome that, we need to break out of our comfort zones and work towards adapting our workers to embrace these changes.Caterpillar, Inc.
Construction contractors who are hesitant to implement new technologies into their business will fall behind. Want to lead the pack? Start here.
In our traditionally slow-to-adapt construction industry, many organizations are either unprepared for or overwhelmed by the magnitude of new and emerging technologies.
However, a 2018 report from FMI found that 55% of engineering and construction firms were "actively seeking new technology solutions" at that time, while also using technology to more strategically manage organizational risks in areas like resource allocation, productivity and efficiency and also safety. Yet Dodge Data & Analytics in its 2019 study, "Using Technology to Improve Risk Management in Construction," found that 90% of the contractors surveyed "do not specifically budget for innovation."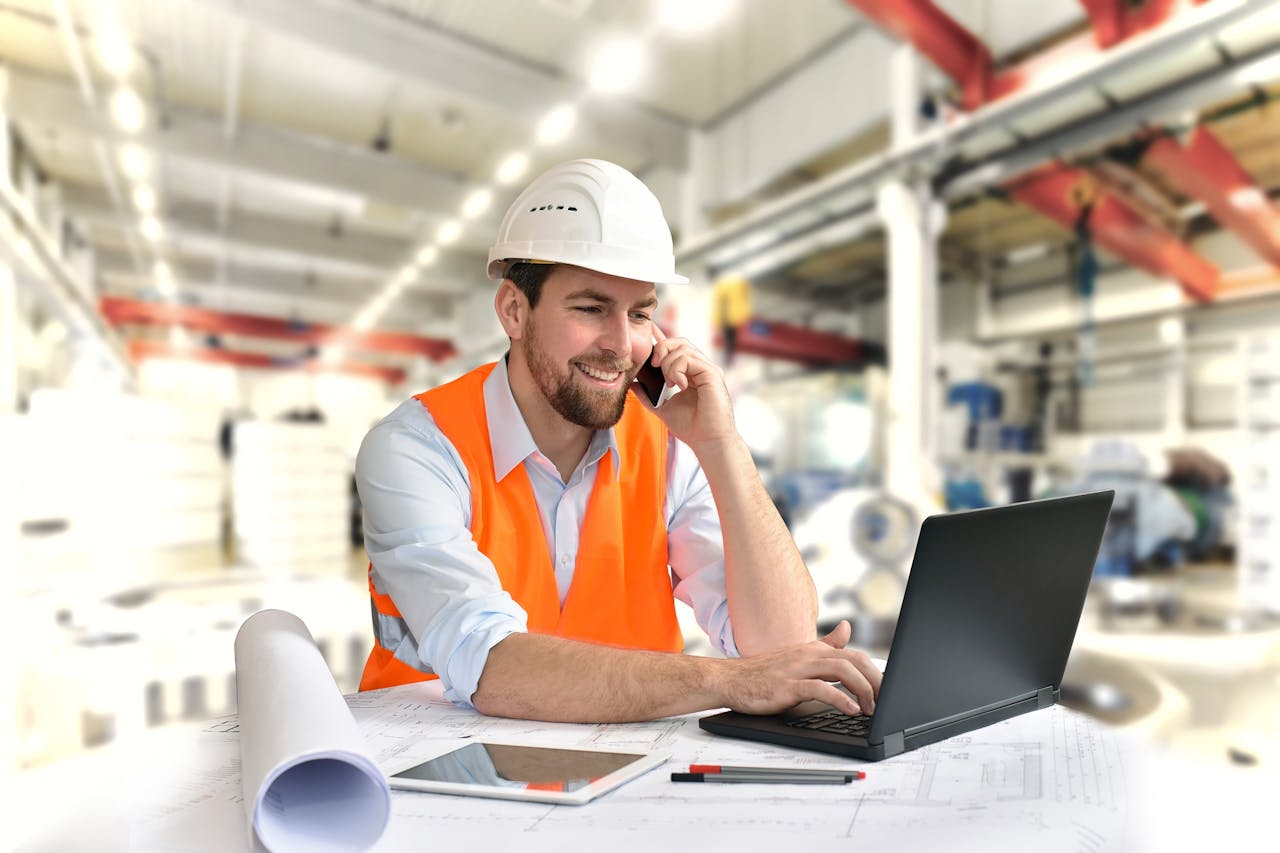 The need for digitization in construction has been made clear by the pandemic and by other industries that have successfully overcome their operational challenges through the introduction of digital products and services.stock.adobe.com
As the pandemic continues to change the way businesses run, construction companies have begun to realize the importance of going digital.
Digital transformation has been a key area of investment for businesses over the past decade and is expected to only continue. Even with the pandemic wreaking havoc on business spending worldwide, overall digital transformation spending was still forecasted to increase by 10% in 2020.
The construction industry has lagged behind other industries in this respect, being notoriously reliant on outdated technology and operating in deeply entrenched business silos. Despite this, there is still progress. The pandemic forced companies to innovate, and construction businesses that introduced safety and communication technologies are highly likely to keep them once the pandemic is over. It's clear technology will continue to play a major role in transforming safety, communications and operations.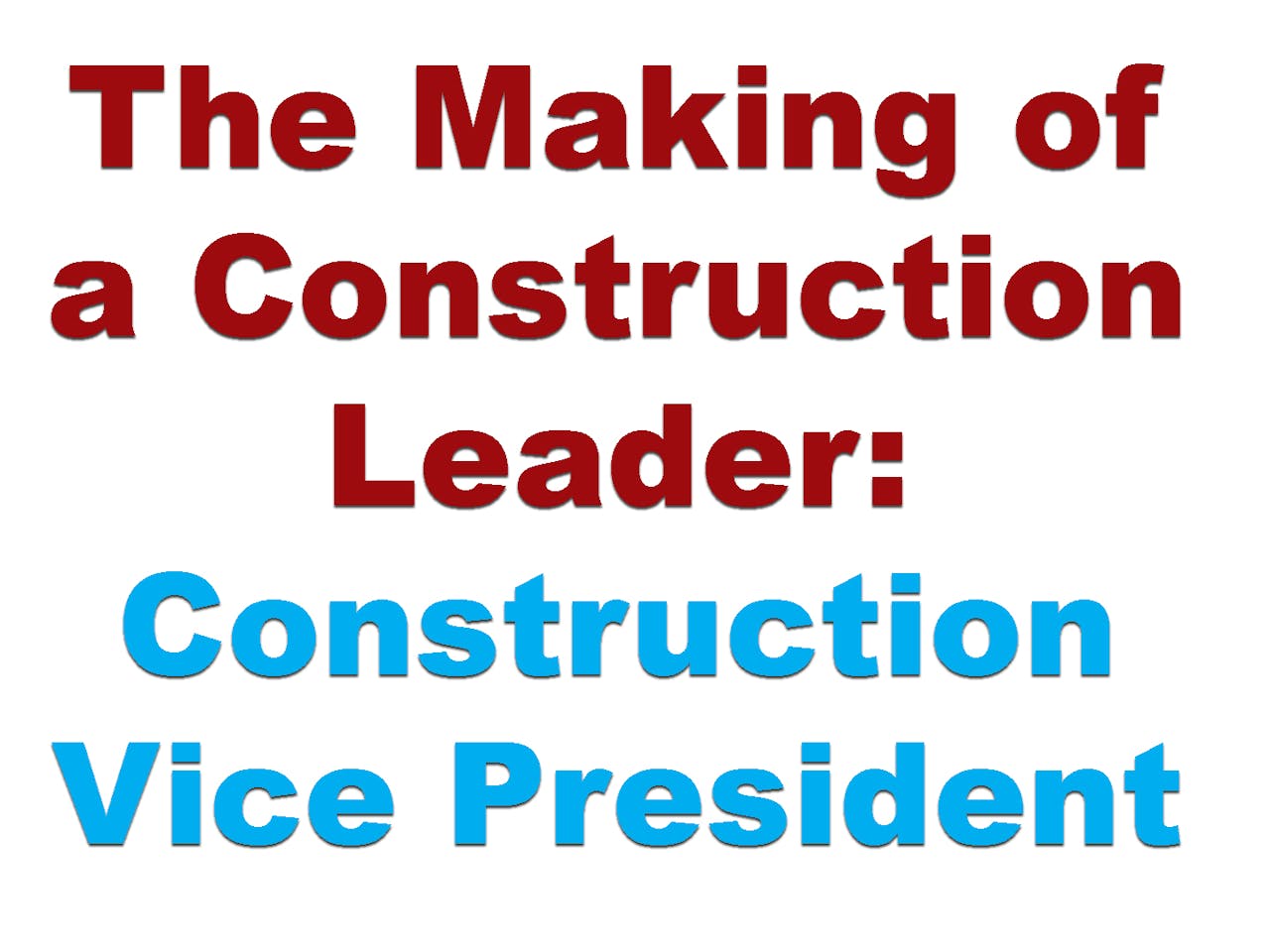 No matter your situation, look today to move your next vice president to a greater level of responsibility and accountability. The effort will benefit both the new vice president and just about everyone else with whom they come into contact!
The role of construction vice president has expanded to take on more-specific responsibilities, demanding an individual who is more skilled and schooled in ways to grow the company
Wow, has the role of a Vice President in a construction company evolved over the years. For many contractors the "VP" might have been a spouse, a son or daughter awaiting his or her chance to take the reins from their father, or even an important and older experienced field leader who took more of an "inside" job for the company. In some cases, the job title was strictly "ceremonial," leaving the individual with a job title that sounded important but leaving the person's primary job functions unchanged.
Not that there is anything wrong with any of those situations. Today, however, the role of Construction Vice President has expanded; it's taken on more-specific responsibilities, demanding in the process an individual who is more skilled and "schooled" in ways to grow the company along with the president and/or owner. 
Adobe Stock/kosssmosss
Studies show that if construction companies invest in digitization while also continuing to embrace new materials and advanced automation, they could see a 50-60 percent increase in their overall productivity
 For one of the global economy's largest sectors, the construction industry has a mulish productivity problem. While labor productivity across all industries has jumped 2.8 percent over the past two decades, the construction industry has only seen a one percent productivity increase over the same time period, according to Reinventing Construction: A route to higher productivity, a McKinsey Global Institute (MGI) report.
That same report made a connection: If construction companies invest in digitization while also continuing to embrace new materials and advanced automation, they could see a 50-60 percent increase in their overall productivity. This MGI research indicates that making a digital transformation alone can result in productivity gains of about 15 percent and cost reductions in the range of 4 to 6 percent.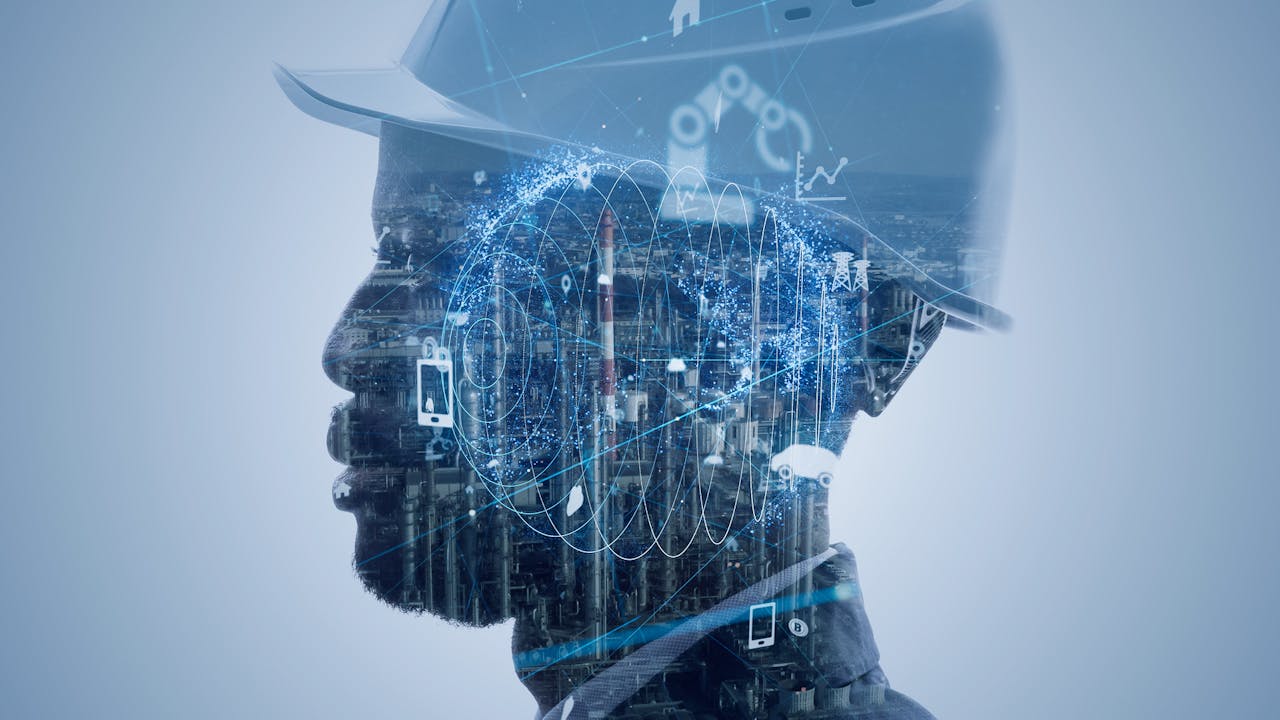 Adobe Stock Images | By metamorworks
Several digital technologies including machine learning, robotics, 3D priming, and building information modeling are ready to push you into the next normal for the years to come.
As the uncertainty and complexities associated with the building projects increase day by day, the need to switch to digital construction is compelling firms to take action. In fact, digitalization in the construction industry is long due and the pandemic has proved to be a catalyst towards this step. Besides construction technology is proving to be a vehicle of change in the current time where the need for real-time collaboration is paramount.
The construction industry is in a perfect storm and one has many good reasons to adopt construction technology. Historically, the construction industry has been slow in adopting technology but today it is primed to witness the integration of several digital technologies including Machine Learning, robotics in its workflows, 3D priming, and Building Information Modelling (BIM).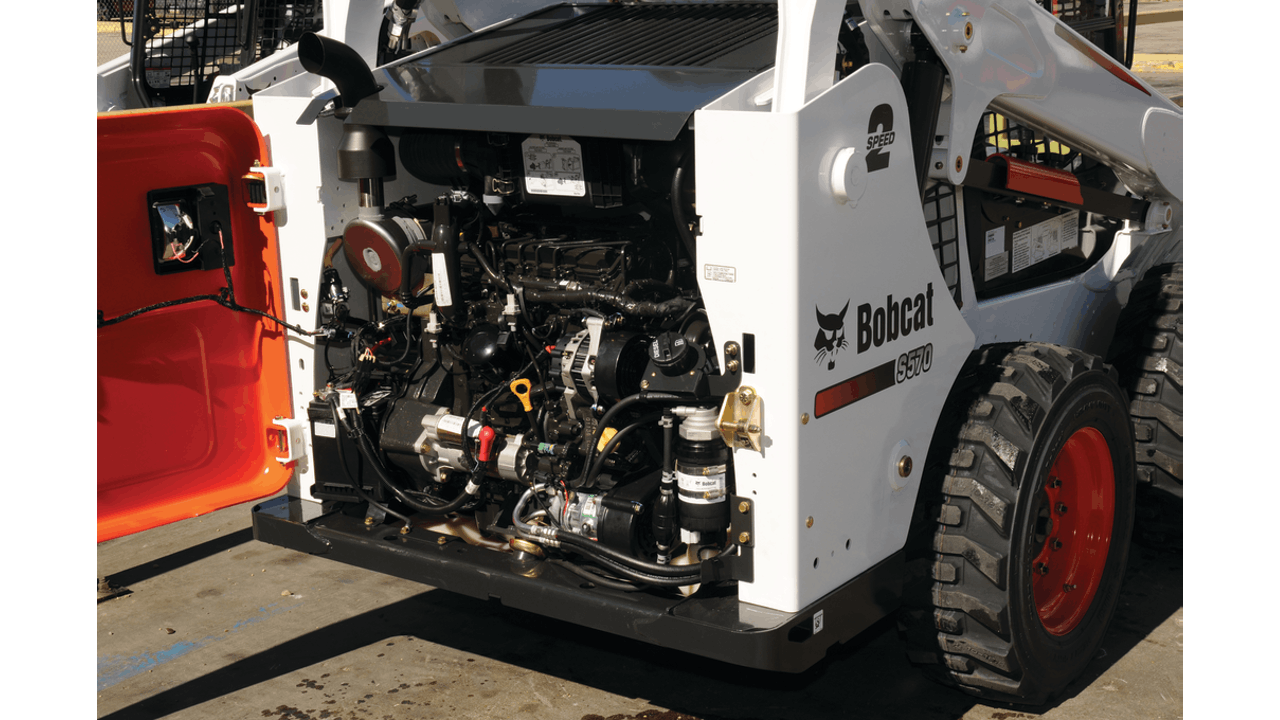 With Ultra Low Particulate Combustion (ULPC) Bobcat was able to eliminate the Diesel Particulate Filter (DPF).Bobcat
Bobcat Tier 4 Engine Technology unveiled for skid-steel loaders and compact construction equipment.
In 2014, Bobcat began rolling out its own brand of engines, which would not require the use of a diesel particulate filter (DPF). The company provided a closer look at its new engine technology and the other benefits it offers, including up to 12% more torque depending upon the application.
Bobcat initially rolled out a 2.4-liter engine, followed by the launch of a 1.8-liter engine, and finally a 3.4-liter engine in 2015. Like other Tier 4 engines, they will utilize common technologies, including cooled exhaust gas recirculation, a high-pressure common rail fuel system and a diesel oxidation catalyst.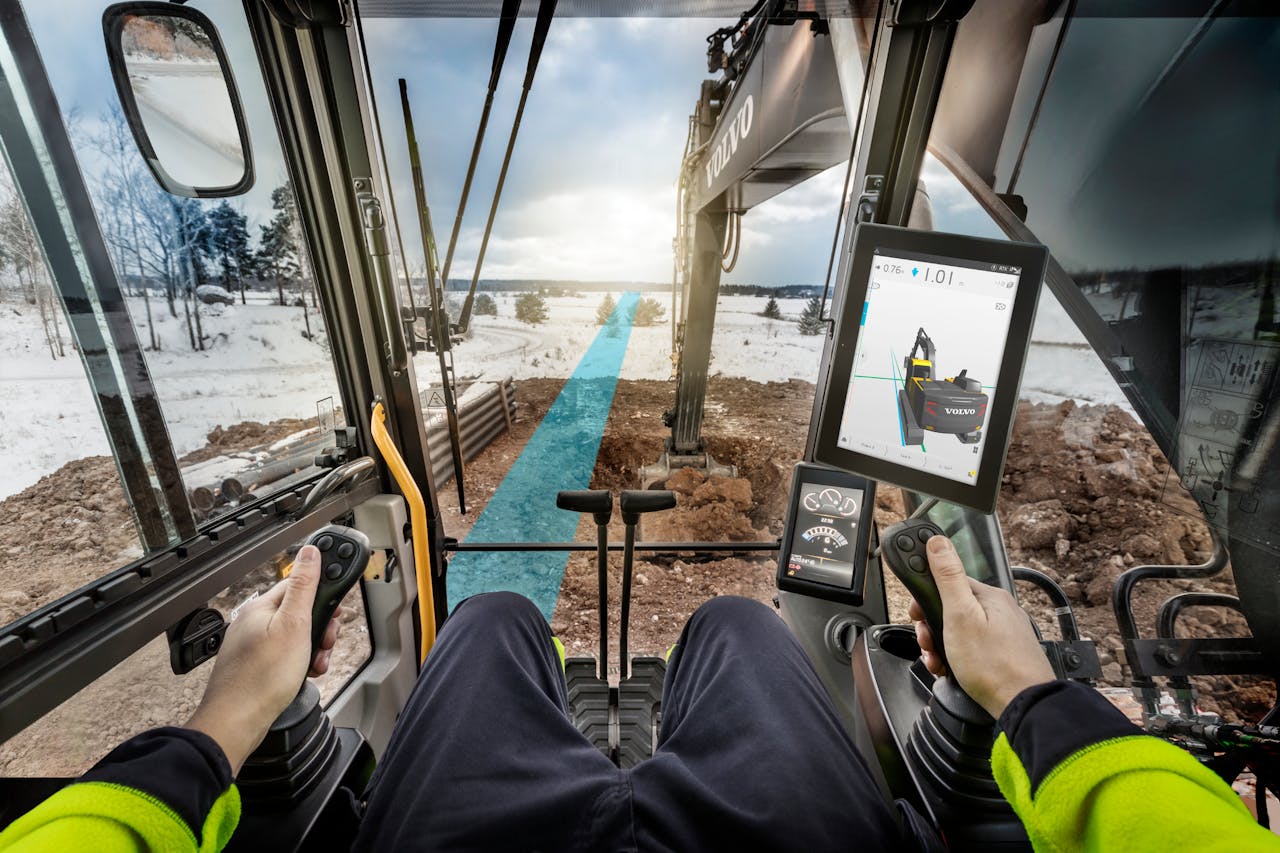 Volvo introduced Dig Assist on its excavators, which gives operators a strong visual guidance system to help them more accurately and productively complete the job at hand. The program allows operators to input job parameters, such as dig depth and slope, on an in-cab interface called Co-Pilot.Volvo
Advanced electrohydraulic systems in today's earthmovers provide enhanced productivity solutions.
Onboard monitors on current generation excavators provide a wealth of information and capability that can increase productivity, reduce fuel consumption and enhance safety on the jobsite. The monitors often interface with modern electrohydraulic systems to provide semi-autonomous functions and customized capabilities that make novice operators more efficient while reducing fatigue in more experienced operators.
There is a wealth of information at your fingertips. For instance, the monitors on Kobelco excavators allow you to monitor the machine's hydraulic work mode, attachment flow and pressure settings, diesel exhaust fluid (DEF) level, real-time fuel consumption, fuel efficiency and machine surroundings, according to George Lumpkins, product marketing and developing general manager. 
A timeline of some of the major AR and VR headsets of the past.IDTechEx
IDTechEx forecasts that the market for virtual, augmented and mixed reality technologies will reach over $30 billion by 2030.
Virtual, augmented and mixed reality technologies have continued to receive high levels of funding and investment during the past decade, and this is predicted to continue into the next. IDTechEx forecasts that the market for these technologies will reach over $30 billion by 2030. Virtual reality alone is expected to grow to $8 billion.
Augmented, Mixed and Virtual Reality 2020-2030" reviews and analyzes over 100 products and details of over 80 companies to create detailed conclusions about the future of this market. A more detailed technology analysis of "Optics and Displays in AR, VR and MR 2020-2030: Technologies, Players and Markets" provide further insights and deep analysis of this technology.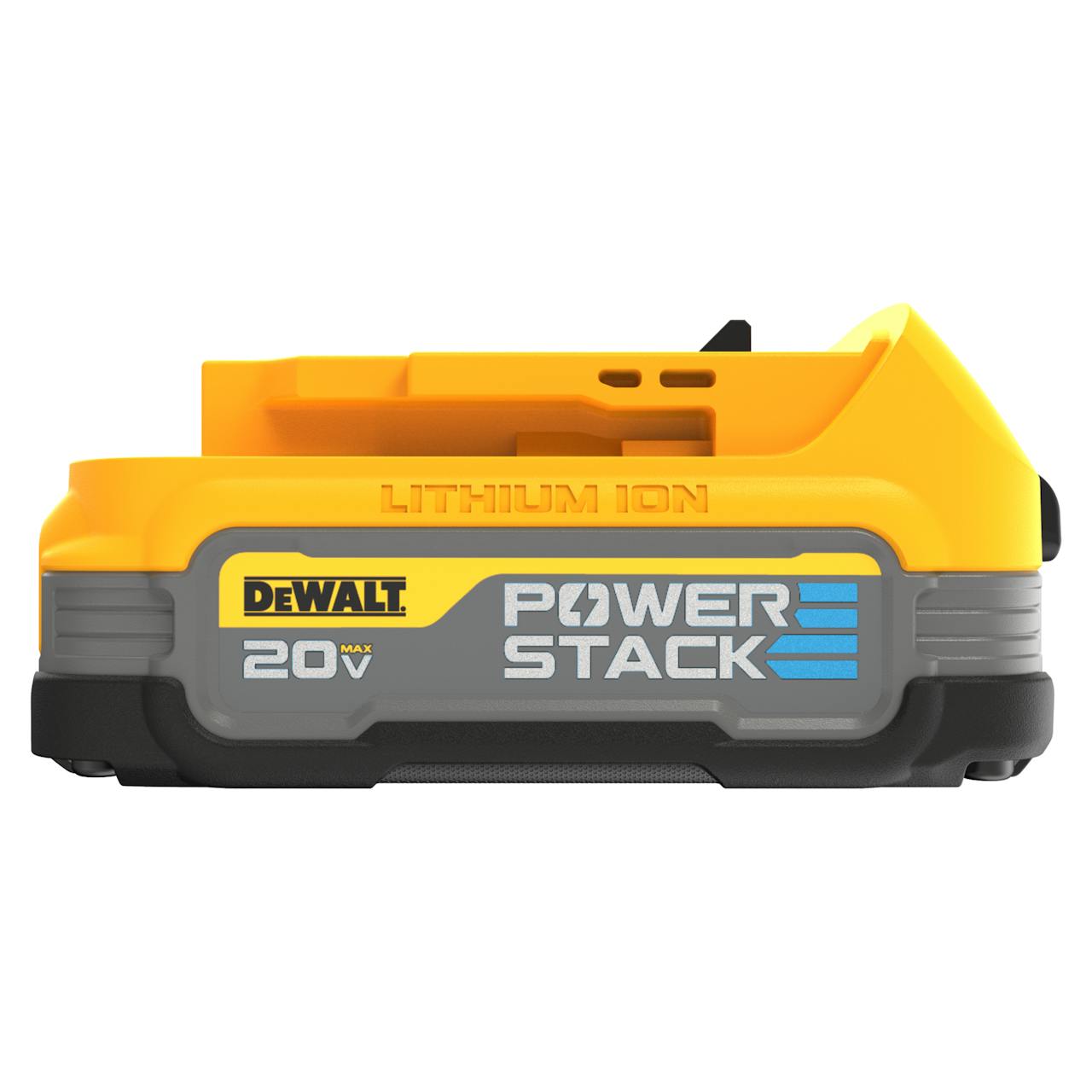 The DeWalt POWERSTACK 20V MAX Compact Battery.DEWALT Industrial Tool Co.
DEWALT's POWERSTACK 20V MAX Compact Battery is a next-generation lithium-ion battery that was designed to provide 50% more power enabling broad application capabilities and fast performance with cordless tools.
In addition, the battery includes several features to optimize functionality with an LED fuel gauge that displays the battery's state-of-charge, helping the end user avoid unplanned work stoppages, and is designed with a durable, non-marring rubber overmold that provides impact resistance while helping to protect finished surfaces.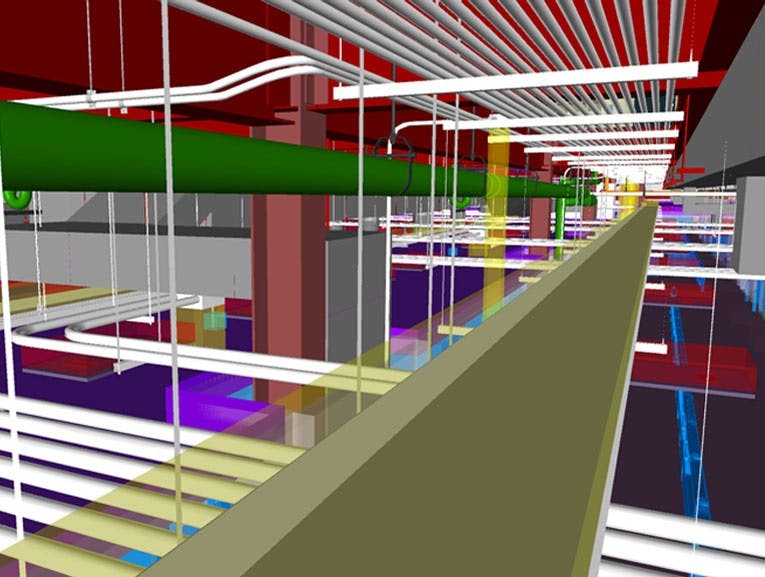 A BIM image illustrating electrical work.DJM
Since the global pandemic started, more business leaders have analyzed how the coronavirus caused a rapid digital transformation across every industry. Businesses that want to survive must adapt to a world of "remote everything."
"We've seen two years' worth of digital transformation in two months," Microsoft CEO Satya Nadella wrote in an open letter to customers on April 30, 2020. Since the global pandemic started, more business leaders have analyzed how the coronavirus caused a rapid digital transformation across every industry. Businesses that want to survive must adapt to a world of "remote everything."
Construction has been affected significantly. Remote technology, which used to be a nice-to-have, is now a critical component of daily business operations. This dramatic shift caused the adoption of building information modeling (BIM) and digital construction to skyrocket. Stakeholders are now wondering if the industry has entered a new era. It has. Construction needs to transition to a digital-first world.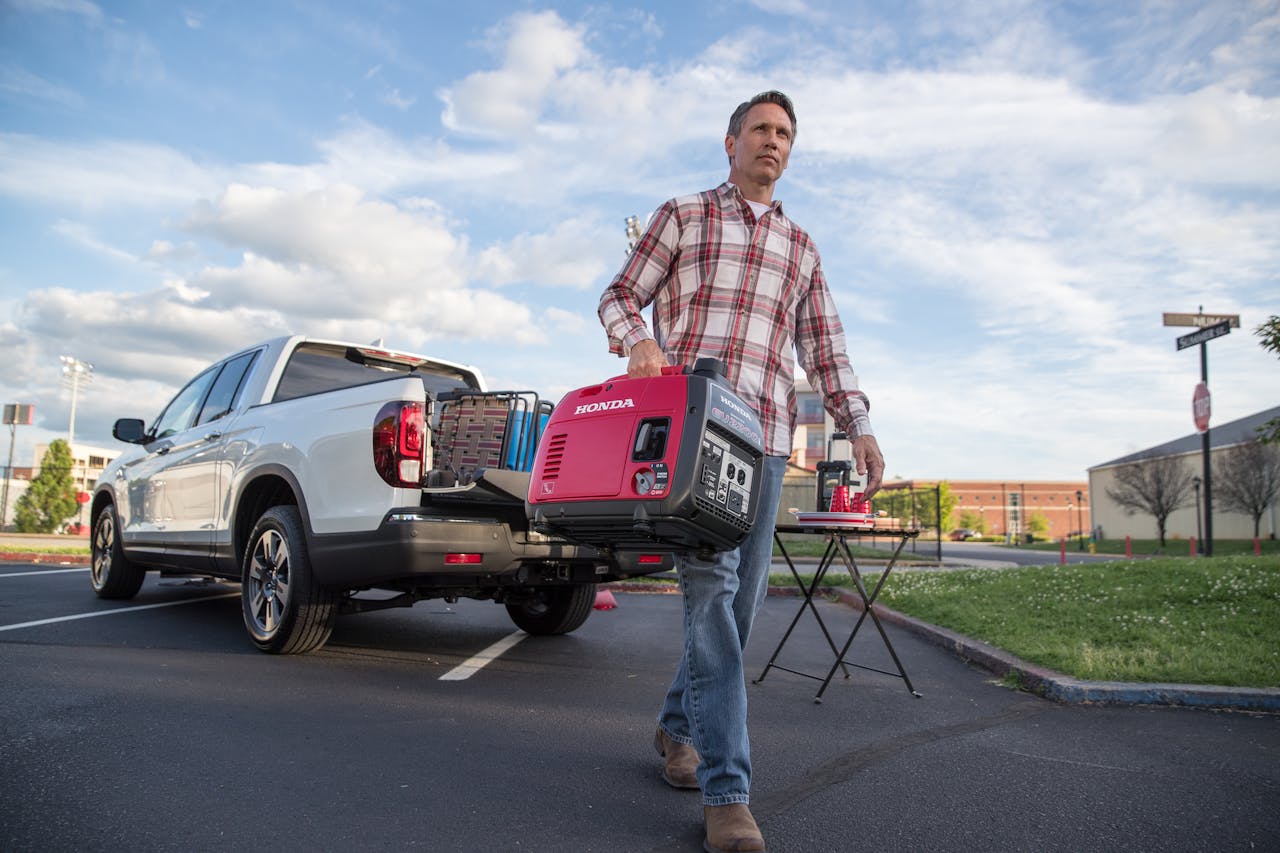 Inverter generators are typically lighter and smaller than equivalent conventional portable generators.Honda
Reduced fuel consumption and lower noise emissions make these portable power generators  well suited for urban environments.
Standard portable electric generators are rather simple in operation. An internal combustion engine spins an electromagnet inside of windings of wire conductors to produce an electric current. For a conventional generator, each engine revolution produces a wave of alternating current (AC )power. To produce U.S. standard 120-volt, 60-Hz electricity, the generator needs to run at a steady-state 3,600 rpm, regardless of the load.
This is very wasteful for light load demands. The engine continues to consume fuel while running at full speed and excess noise is generated. In addition, the power produced by these conventional generators typically is not as "clean" as what you get from utility power. This can shorten the life of sensitive, microprocessor-controlled tools.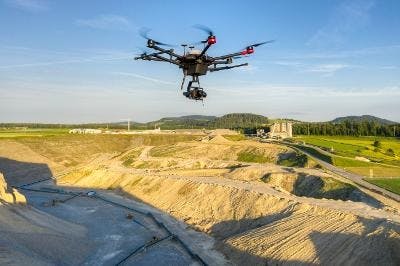 Drones are becoming a vital partner to construction companies in helping plan and monitor construction projects.Leica
Tech experts hash out the top considerations for construction companies wanting to add unmanned aerial vehicles to their business plan.
Drones have gone far beyond being a toy for technophiles. The construction industry has increasingly embraced drones as an invaluable ally for site surveying prior to the first dirt being shoveled. Unmanned aerial vehicles (UAV) are enabling construction operators to map out a potential site remotely, lessening the need for humans to make needless trips. Detailed, high-resolution images not easily obtained using traditional construction surveying equipment can be provided by drones, enabling planners to more accurately pinpoint potential issues and allow for more effective deployment of equipment once construction begins.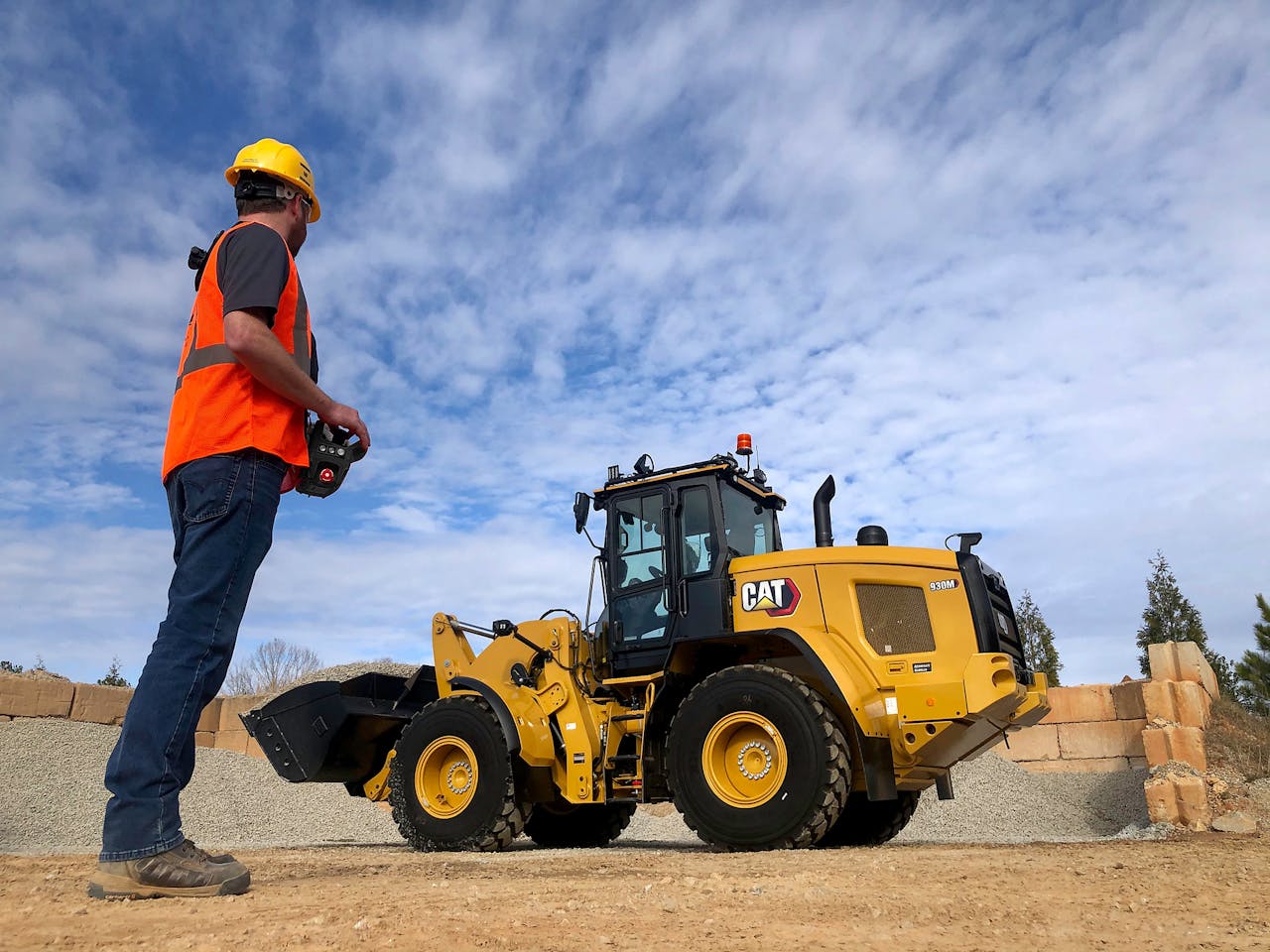 Caterpillar offers a full range of remote-controlled and autonomous solutions under the its Cat Command suite of products.Caterpillar
Remote control of construction equipment continues to gain acceptance as the technology continues to advance. In addition, semi-autonomous features are emerging and autonomous construction machines are just over the horizon. 
Autonomous operation promises to create a paradigm shift. "Autonomy will have a profound impact on the construction ecosystem, potentially disrupting or challenging existing norms in relation to the size of the equipment employed, the role of the dealers and OEMs, all the way to the individual operator or subcontractor," says Fred Rio, construction digital and technology product manager, Caterpillar. "With regard to automation and autonomy, our customers must integrate the technology into their work processes, as well as identify the correct users who are willing to adapt and change."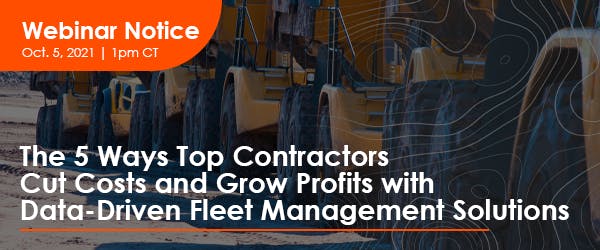 This October 2021 webinar generated a lot of buzz.
Think your fleet is too old to track with data? Think again. Learn about how real-time fleet management solutions can can reduce costs and decrease downtime. Construction fleet owners waste 20% of their annual equipment cost in low utilization, unplanned downtime, idling assets, and unnecessary rental and asset hoarding. On average, this translates to 6% of revenues and more than their entire net profit margin. Companies are aware of this waste but often find it impossible to reduce.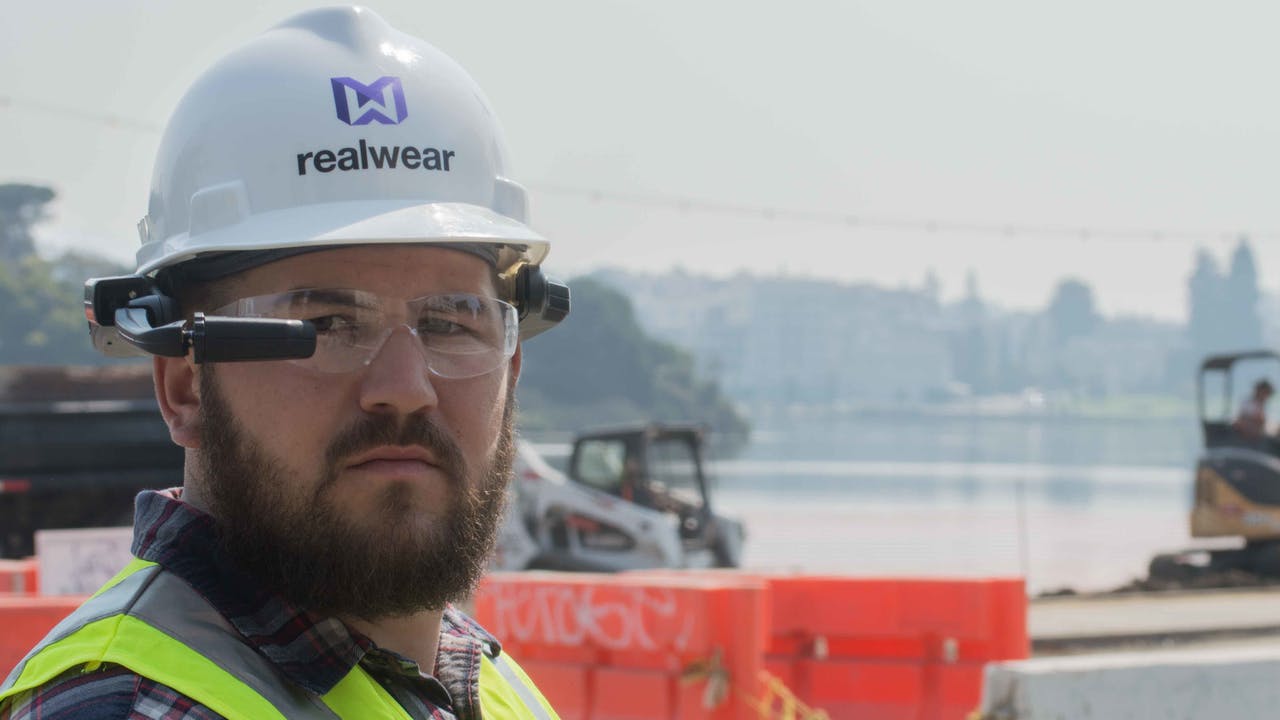 Digitizing workforce management will help construction companies recognize impressive benefits including reduction in labor costs.RealWear
Today's real-time collaborative technologies are mining large data repositories to get game-changing benefits from keeping all project decision makers on the same page.
Construction during the pandemic accelerated adoption of technologies that is changing the building business model, improving collaboration and productivity, and driving up salaries and profit margins.
Tools such as 5D BIM, data analytics, drones, mobile solutions, and collaborative tools such as common data environments, are becoming more common among larger construction companies around the world. While they improve productivity in real time, they are perhaps more significant in paving the way for more disruptive technologies to be adopted in the future.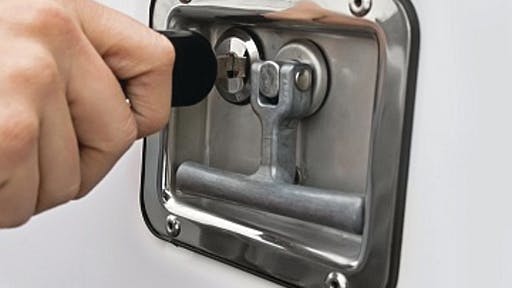 With BOLT technology, drivers insert their ignition key into the lock cylinder, enabling spring-loaded plate tumblers to move up and down until they are matched exactly to that key.
From 2013, this truck lock story is still popular with readers. Strattec Security Corporation's Bolt one-key locks eliminate multiple keys for trucks and truck caps, toolboxes and doors.
In a move benefiting commercial fleet managers to contractors who rely on trucks for their livelihood, A.R.E. has partnered with STRATTEC Security Corporation to make its BOLT one-key locks standard equipment on all A.R.E. Deluxe Commercial Unit (D.C.U.) pickup caps and Site Commander units.
http://www.forconstructionpros.com/construction-technology/article/21977512/top-20-most-read-construction-technology-stories-of-2021